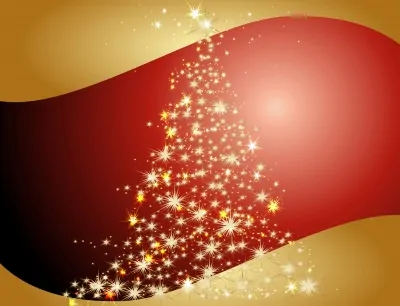 Choosing christmas gifts
Last Christmas I had the worst time ever, I spent a lot of money buying gifts, I walked hour after hour around the shops and shopping malls and, once again, I did it all wrong, instead of seeing happy an grateful faces, I only got to see the grim and discontent faces of the people to which I sent gifts to, children and adults , family and friends, young and old; so this year, I will take the advice of specialists to buy this Christmas' gifts, either directly visiting stores or going online to find deals that come to my budget and without much exhaustion, find the ideal and special gifts to buy for all my loved ones.
Knowing what to give is so difficult that it transforms your choices in a real Chinese martyrdom, as it is about finding a nice gift at a good price and that manages to be liked by the person who receives the gift and the greater difficulties this person we have to ascertain is the ideal gift for their utility, emotion or surprise. What should we do to not make mistakes here are some of advice which we hope will help them succeed in the ideal gifts. Choosing Gifts means to analyze those who are going to give
– If the person on whom you are thinking to buy a present has exclusive tastes and we do not have much money to invest on it, we can investigate in stores of famous brands directly or through their online sites for small accessories that we know the person might like. Another alternative is to visit stores that sell branded products but last season with small defects or extremely discounted prices.
– If the person we want to give a present, gives much more importance to the sentimental aspect we can give away items bearing the picture of someone or some event connected family or items for personal use such as calendars, key chains, necklaces specially designed for him or her. Many of these gifts are not expensive given its unique status in the market but require time for design and manufacturing.
– Also another way to succeed in the gift we are going to choose is looking for a gift that fulfills a need for the other one, and that, for economic reasons, he or she has never been able to obtain it, thus allowing the gifted to feel that he or she is the focus of the person who is giving it to him or her, can be objects or invitations to hot spots and small tours.
Completed this analysis, we prepared a list of gifts related to whom we give. Preferably not give away clothes unless you have the exact measurements of the person you are planning t give them to, due to the fact that returning them can become a huge problem.
Once our list is prepared, we must determine how much money we have to buy gifts and if we are going to take cash, our credit card or our debit card.
Try to shop without children because they could vary the conditions of the list and, if you must take them, make sure someone takes charge of them, so you can be able of buying without any distraction or detour. Remember that if you choose to shop on a date closer to the holidays, you will have to invest more time on your purchases.
Under no circumstances avoid your shopping list, always request proofs of your purchases and double check the products you bought to avoid ugly surprises. Ask about their return policies regarding damaged items.
Important recommendation: never expect the proximity of the holidays to buy your gifts, because prices rise considerably. If you can buy with your list, fifteen or twenty days before the date of Christmas, your
wallet will thank you.
Image: FreeDigitalPhotos.net
Tags:
list of christmas gifts, buying christmas gifts, excellent examples of christmas gifts, choosing christmas gifts, free samples of christmas gifts, how to choose christmas gifts, tips for choosing christmas gifts, best tips for choosing christmas gifts, excellent tips for choosing christmas gifts, very good tips for choosing christmas gifts