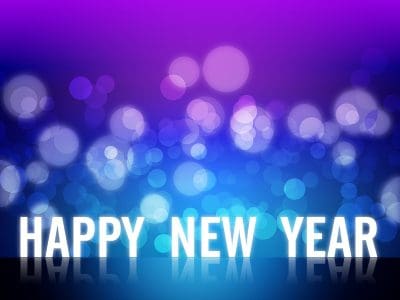 The best positive thoughts for New Year
Positive thinking and positive acting always brings positive consequences. It's impossible to think that things can go wrong when you act that way. However, you have to keep up that attitude throughout the year, persevere and never give up to adversity to achieve something. We'll be able to achieve what we want as long as we keep up a conscious and perseverating optimism about our goals and objectives.
As a part of the process, consider motivating your friends and your family, spread the positive thinking. Do it before the year ends, send them good vibes that are necessary for everything and show them the love you feel for them and make them happy. In this article we publish a free list of messages for the end of the year you can use freely. You can send them by Facebook, Twitter, Whatsapp or any other mean.
Free list of positive thoughts for New Year:
– "If you want to see things in a better way, the first thing you need to do is leave all the negative energy behind. You need to start the year with your right foot and project your goals with nothing else but positivism. Let's say goodbye bad luck forever, happy New Year and a hug for everyone. "
Category :Positive New Year Thoughts
– "What you need to come out of depression is to stop living in the past. You need to set long term and short term goals and objectives. Strive to get what you'll feel much better and also you need to forget the past in order to look into the future with new eyes. I wish you can achieve everything you want."
Category :Positive New Year Thoughts
– "Life always brings pleasant and unpleasant surprises, expecting all of them to be positive is impossible; what's possible is that we start metalizing that everything will go well and I assure you that if you really believe it, things start changing in your favor. I hope you take this into consideration and you have an incredible year. "
Category :Positive New Year Thoughts
– "Let's have in mind to make major changes this year, let's change sadness for happiness, depression for motivation, failure for success and bad vibes for good vibes that will allow us to keep thinking in a positive way. It's the only way to move on. Have a memorable New Year."
Category :Positive New Year Thoughts
– "The present year is ending, for some better than for others, but it should be a chance for new opportunities and lessons to improve next year for everyone. If you want to grow as a person you should take your mistakes and mend then in a positive way. Have a happy New Year. "
Category :Positive New Year Thoughts
– "Every year comes loaded with good vibes, it's just a matter of taking that into account and internalizing it to live every year better than the last, and have unforgettable experiences every year. I wish you the best vibes for the coming year and that all your thoughts are positive. "
Category :Positive New Year Thoughts
– "When you understand that only ones living of happiness are those who understand it and known how to use it their favor, you'll see that being happy is just a matter of seeing life and events from a different perspective, making sense out of them. The basis for all this is to have a positive mind and never question yourself about it. I hope you can achieve this the present year, being happy doesn't cost a thing. "
Category :Positive New Year Thoughts
We hope you've decided to use one of these phrases to send to your friends and family the good vibe that's always welcome in these dates. Cheer up and cheer them up.
Image courtesy of "Kittikun Atsawintarangkul" / FreeDigitalPhotos.net
Send your originals Sms, text, text messages, quotes, Positive New Year thoughts , and will be published, others friends will thank you .
Tags:
positive new year messages, positive new year phrases, positive new year poems, positive new year quotations, positive new year sms, positive new year text messages, positive new year texts, positive new year thoughts, positive new year verses, positive new year wordings