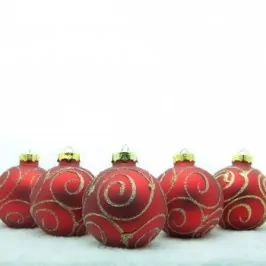 Nice business letters for Christmas
For any business to be accepted, they know they must keep a good relationship with its target audience. So, on special occasions like Christmas, some stores lower their prices and decorate their stores in an allusive way.
This way, seeking that both, their customers and their employees get involved in the Christmas spirit of this time of the year. But often doing only that goes unnoticed by many due to the fact that it's a common practice in many companies.
In this sense, these companies must implement new mechanisms to achieve the same. A good option is to send both clients and employees a message with the good wishes of the company. Thus, it will strengthen the security and reliability that both employee and customer have with the company.
In this article we give you two examples of business letters which you can use to communicate our best wishes to the people who are the backbone of your company.
Model No 1 business Christmas letter:
Continental Mall
1477 Pardo de Zela Av
Phone 654319752 or 16798247
ccontinental@ccomerce.net
www.ccontinental.net
Through this message we greet affectionately the entire team of this company and express our most sincere wishes for peace and happiness on this Christmas.
We know that the end of the year always brings joy with Christmas and New Year, both for our customers and for our employees. So, wanting to join the celebration spirit of the holidays, we send you this letter, greeting you and sending you lots of good energy so that there is always a bond between family and friends.
We are happy for having done our greatest in order to satisfy our customers, who are also a fundamental pillar for us.
We wish all our users to have a Christmas filled with happiness provided by baby Jesus, and that the Christmas spirit is adequate for everyone.
Once again we express our affectionate greetings to all our customers and we congratulate our team for the active labor organization that they performed during the holidays. Thank you all for letting us be a part of your lives.
We say goodbye warmly to you. Have a very Merry Christmas.
Continental Mall
Model n 2 business Christmas letter:
San Miguel Hardware
1216 Builders Av
Phone: 43567552 and 324675512
ferreteríasanmiguel@ferr.uy
www.ferrsanmiguel.com.co
Through this message we extend our greetings to the shop's floor staff and to our customers, who are important in the operation of this company.
No one should forget that Christmas and New Year are special days for everyone. It is important at this time to recognize all the efforts made by our team to provide professional service and quality products.
Thanks to your considerations and evaluations, we are the leader company in our industry and we will continue offering always the best.
This letter contains a message of happiness and peace to all those who are a part of our life as a company and to whom we wish they spend this Christmas surrounded by family and friends. Let love fill your days with happiness and make you feel special. Let's remember and keep in mind the true meaning of Christmas.
One of our ideals is that both our employees as the customers of this company live peacefully and happily together with their loved ones, we are pleased to reach that goal thanks to the dedication and hard work of the team and to your preference, our customers.
May Jesus fill you with blessings, with your respect we say goodbye,
San Miguel Hardware
Image courtesy of "suphakit73" / FreeDigitalPhotos.net
Tags:
christmas letters for companies, business christmas letters, writing a business christmas letter, tips for business christmas letters, free tips business christmas letters, good tips business christmas letters, business christmas letter samples, examples of business christmas letters, business christmas messages, business christmas phrases