Nice Christmas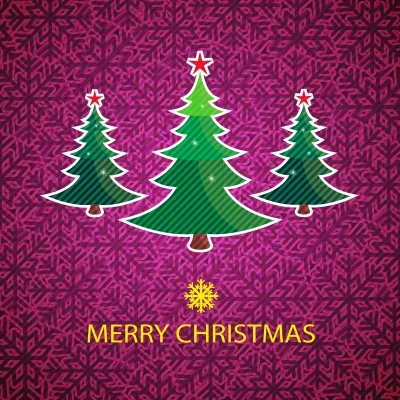 business letters
The Christmas festivities are celebrated everywhere, even in companies. There are companies who celebrate this important date and through various means of communication express their Christmas greetings to their clients and to the general public.
Other companies make television and radio advertising to send their Christmas greeting, and do the same through their official website or through special letters to those deemed of great importance to the organization.
In this article we will introduce you to two examples of Christmas business letters for companies. These letters are not extensive, yet are an ideal way to dedicate a Christmas greeting to the people with whom the company has some kind of business relation. Take a look.
Example No. 1 of a Christmas business letter:
San Jorge Industries
Los Faroles Avenue No 258
Phone 263847 – 703716193
industrias@sanjorge.net
www.industriasanjorge.net
Dear customers:
San Jorge Industries, leader in the production and wholesale and retail distribution nationwide of cookies and candy, sends you this cordial greeting to express its best wishes for this holiday season.
We have been recognized as one of fastest growing companies in the market for the past three years and this motivates us to continue to strive constantly to always provide the best to our customers. For this Christmas we want to thank all our employees, our customers and the general public and greet them on this Christmas Eve and wish the best to you and your family.
This celebration for the arrival of baby Jesus into the world is also a time to reflect upon our actions and to get closer to our loved ones. In this company we are happy to share our successes with you as we consider you a very valuable asset in this great family business.
We leave you with this warm greeting, wishing you one more time a beautiful Christmas.
Are the good wishes of
San Jorge Industries
Example No. 2 of a Christmas business letter:
Wellness clinic
Cristobal Colon Avenue No 590
Phone 4520091 – 827163055
Clínicabienstar@info.com
www.clínicabiestar.com
Distinguished customers:
Wellness Clinic, the largest network of private medical services in the region, sends a warm greeting on this day to wish you all the best on this end of the year holiday.
Our organization is always aware of its users by providing high quality medical services and on this opportunity we write this letter to greet you on this beautiful Christmas Eve and wish the best to you and to your family and hope you get to spend pleasant moments with them.
We hope that for this Christmas Eve your homes are greatly blessed and that in the coming year you can accomplish all the dreams you have.
Are the cordial greetings of
Wellness clinic
As you have probably noticed in these two examples of Christmas business letters presented above, companies must indicate some data at the beginning of them and then briefly express their holiday greetings. We hope these Christmas business letters can help you write a letter of your own.
Image courtesy of "samarttiw" / FreeDigitalPhotos.net
If you liked this page you can help us sharing with your friends on Facebook,Instagram,Messenger,Twitter,Whatsapp.
Tags:
tips to write a christmas business letter, how to write a christmas business letter, excellent christmas business letter samples, tips to write christmas business letters, advices to write christmas business letters, writing a christmas business letter, free tips to write a christmas business letter, free advises to write a christmas business letter, how to write a very nice christmas business letter, good sample of a christmas business letter