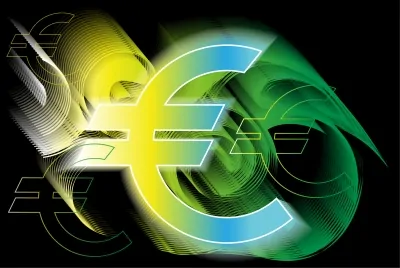 Germany average salary income :
A few months ago, German authorities reported their need to hire more than 500,000 professional immigrants, thus many young people wonder about prevailing wages and salaries in this country.
Is it worth immigrating to a country so far away, with culture and language so different from our own? In the article, you will find information about wages and salaries in Germany.
The first thing those interested in immigrating and working in Germany need to know is that the highest wages are paid to workers in the industrial sector, among them chemical, financial, aeronautical, automobile, medical, etc. These qualified workers can be paid between 40,000 and 45,000 euros a year.
Professionals earning about 35,000 euros a year are in media, communication technologies, construction and tourism. But, that pay is increased according to the worker's proven experience.
Surely many are wondering what the minimum wage in Germany is. In fact, there is no minimum wage; however the lowest average wage in the country is 1150 euros a month. The annual average is approximately 41,691 euros, on which there is a 25% tax deduction.
It is important to mention that the best paid professionals in Germany are those experts in their corresponding fields. For instance, according to data from PayScale consultants, the average wage for three workers with only one year experience is 36,554 euros a year, while experienced workers with 4 to 9 year experience earn an average 49,490 euros a year.
Wages in Germany also vary depending on the size of the company or institution where the professional or technician works. This means that big companies pay higher wages as compared with small companies. For example, a worker with a big company (over 1000 workers) can earn 42,000 euros a year, while a worker with a small company (up to 10 workers) can earn 35,000 euros a year.
Finally, wages in Germany also fluctuate according to the city where the work is done. Geographically, the best salaries are in the regions of Lower Saxony, Baden-Württemberg, Bavaria, Bremen, Hamburg and Hessen; the lowest salaries are in the regions of Brandenburg, Lander-Berlin, Mecklenburg-West Pomerania, Saxony, Saxony-Anhalt and Thuringia.
Next is a table with average monthly salaries in Germany, according to professions:
Profession / Gross monthly salary/ euros
Pilot 12,208
Professor 4,902
Engineer 4,196
Accountant 3,622
Programmer 2,915
Secretary 2,622
Miner 2,587
Carpenter 2,498
Nurse 2,468
Physiotherapist 2,395
Mechanic 1.988
Salesman 1,986
Seamstress 1,571
Waitress 1,185
Image: renjith krishnan / FreeDigitalPhotos.net
Tags :
average net salary germany,average salaries in Germany, Germany,Wages and salaries in Germany,minimum pay in Germany,pays in Germany, PayScale Germany