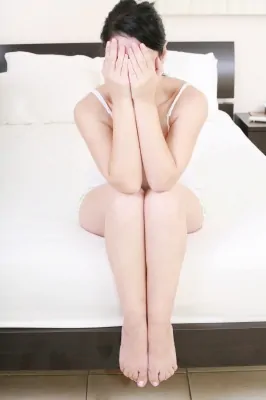 Download free whatsapp melancholic messages
Currently, it is very common to see people using their phones, tablets and other technological devices, to get in contact with their friends via chat. In this case, particularly, we are going to talk about WhatsApp. This application already has a few years on the market and it is known for being casual, pretty quick, intuitive and efficient by offering users the possibility of staying connected, whether through messages, photos, audio, maps, etc., with people they have in their contact list on the phone.
In the extent in which it has been growing a lot and that there are more users who use it to communicate, it is important that we see the need of people to express what they might be feeling, whether good or bad. In this particular article, we will concentrate on those gloomy messages that we often do not know how or where to express. Here are some examples you can use to share and express either as personal messages or as a part of your status in WhatsApp.
Examples of free messages to melancholic people:
:: "My days are invaded by melancholy and loneliness, I cannot think of anything good because the person I loved the most left my side. He made the decision to be with someone else and now I have nothing to fight for".
Category: melancholic messages
:: "From this moment I will began a journey without return, around inhospitable lands. I do not know what might be expecting me, I just hope that I will improve eventually. I beg the Lord to be with me and help me through whatever might be expecting me, I am confident that I will be covered by his mantle and that He will help me get through this".
Category: melancholic messages
:: "There is no point pretending joys, because the moment you left me, you took with you all the happiness I ever had, only you have the ability to give it back to me".
Category: melancholic messages
:: "Although it sounds strange, it is possible to make a comparison between our life and the railroad tracks, because both have stations where people come and go, then the train has to continue its journey. There are times that the train will have large steep hills to climb, making it difficult for it to raise and that will delay it, but there are also times of decline, in which the effort is almost unnecessary. What matters is that, whether you're crossing dangerous bridges or seeing unimaginably beautiful countryside landscapes, the train does not stop and it continues to move his way to the end of time. We all know that, even when it stops, it will continue with its progress through tunnels and other dark corners, and today I feel like that, because all I see is all painted black and I cannot find the light that should be by the end of all evil. I feel adrift, having to protect myself from the landslides that happen around me".
Category: melancholic messages
:: "I cannot tell you with certainty the amount of time that my life has been gray because you took all the colors that made me so happy, the colors that gave me life and the desire to be awake all the time".
Category: melancholic messages
:: "I feel very bad because nothing I do goes well, despite how hard I try or keep trying, nothing that I pursue is attainable for me and it is very difficult to see how others get what they want right in front of me, it's like if they were rubbing in the face that I cannot do it. I do not understand the injustices of life".
Category: melancholic messages
:: "I have to realize that the sadness that afflicts me is fleeting and soon everything will be better. The only thing that keeps me going is the faith that I have, which makes me believe that my efforts will bear fruit. I trust that the Lord will help me through the waiting, because with His wisdom everything can be done".
Category: melancholic messages
All you need is to express yourself and seeing that you've no need to think, because your heart will guide your mind to say what you need to say. Sometimes it's not necessary to think things a lot, because our instinct knows what we want to say and how to say it. Use WhatsApp, for it allows you to openly express yourself with many people at once.
Feeling sad is not necessarily bad, because we need to feel confident enough to express openly without fear of being judged, the key is to not succumb to such sadness, but to move forward and face the storm. Trust yourself, be patient and you'll see how before you imagine, you'll find the hope you needed to reach the end of your destination and true happiness. Come back anytime you want, we will be waiting with much more.
Image courtesy of "David Castillo Dominici"/ FreeDigitalPhotos.net
Tags:
for whatsapp,messages to melancholic people for whatsapp, phrases to melancholic people for whatsapp, sms to melancholic people for whatsapp, text messages to melancholic people for whatsapp, texts to melancholic people for whatsapp
Send your originals sms, text, text messages, quotes, ideas, phrases, wordings, sayings for whatsapp, and will be published, others friends will thank you.