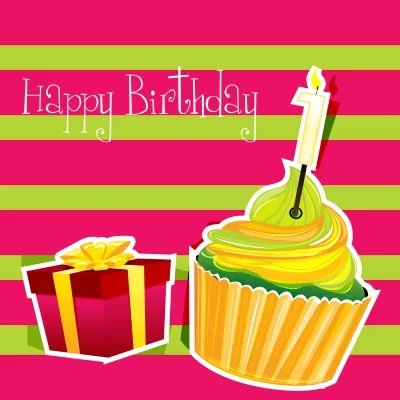 Nice letters from a father to his fifteen year old daughter
Meet 15 years is one of the most important aspirations for adolescents. They get very happy thinking about how celebrating the most important day of their lives.
However it is not the only thing the girls hope, they get also excited because on that day they will receive the affection of all her family and friends as well as his sincere wishes for her birthday.
If you have a daughter who will meet 15 years old very soon and want to express the great love you have for her, then I suggest you to congratulate her on a different and more personal way.
A good option is to write a special message. In this article we leave two examples of messages from a father to his fifteen year old daughter. Let her know how much love you feel and wish her the best on this day.
Example No. 1 of a letter for a 15 years old daughter:
Beloved daughter on this day you are celebrating another year of life, but this is not another birthday, it is perhaps the most important date of your life.
I'm your daddy and you are the reason for my existence, even though you become a woman you will never cease to be my girl. Since you were born I never separate from you and will be so forever because I love you with all my force. I am excited to see how far you have become; you are a smart lady, funny and full of happiness which brightens our home.
From then you have to begin to see the world differently, but what it's never be different is the love I feel for you. You are the best daughter and I have the honor to be your dad.
Love you so much dear, you are my greatest treasure and thanks to you I feel motivated to work hard and be a better father because you deserve it. May you have much happiness in your life my little daughter, to this day and always, you can enjoy how nice it is to feel the love of all our loved ones.
Happy fifteen years, my little treasure.
Example No. 2 of a letter for a 15 years old daughter:
Daughter of my heart, you may be surprised for this post, but as you read it you will know why I send it. In a few days we will celebrate your fifteen year old birthday and I know you expect with great enthusiasm that day.
I wish to remind you how much I love you, since you were in your mother's womb you became the most important to us. All these years you have given me the greatest joys of my life, I know I have a wonderful daughter, a good student and especially a beautiful girl.
I fondly remember when you were little because I loved to play with you. Now you will be all woman, but for me you will always be my princess. You are my motivation to be better, thanks for being you my little one.
Hope you have a birthday to remember, since childhood has been your biggest dream to enjoy your 15th birthday and when you are celebrating not believe this day finally came. I hope all your wishes come true and I will be there to support you throughout. You are the girl of my life, happy 15 springs.
We are sure that these examples of messages from a father to his teenager daughter on her birthday will be to your liking. Use them as a guide for you to work on your own message for your daughter.
Image courtesy of "digitalart" / FreeDigitalPhotos.net
Tags:
learn how to write a happy birthday letter for a 15 years old daughter, good example of a happy birthday letter for a 15 years old daughter, beautiful example of a happy birthday letter for a 15 years old daughter, writing a happy birthday letter for a 15 years old daughter, free tips to write a happy birthday letter for a 15 years old daughter, tips to write a happy birthday letter for a 15 years old daughter, free example of a happy birthday letter for a 15 years old daughter, wonderful model of a happy birthday letter for a 15 years old daughter, free advices to write a happy birthday letter for a 15 years old daughter, advices to write a happy birthday letter for a 15 years old daughter