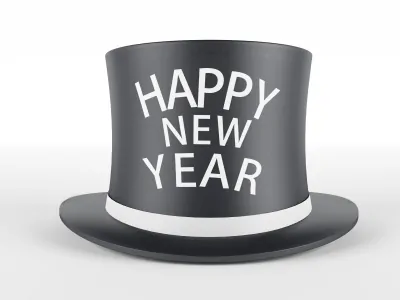 Nice Quotes for New Year Eve
As the New Year approaches, what everybody talks about are wishes of prosperity, love and health. People want to have health and when New Year begins all people have the illusion of standing, as all humans like to outstand, like to be recognized by all those people who love them. That's why in this New Year you have to dedicate a beautiful thought to your friends and your loved ones.
There is nothing more beautiful than a phrase for that special little person that is born in the heart. In this article you will see a list of phrases that you can use to send to friends or put it on your Facebook wall, for New Year. Use this list.
Free List of phrases for new year eve:
-All of us should celebrate, as this new year 2013 will be a wonderful time for reflection and new opportunities, it is the beginning of a new stage in our lives. Happy New Year for all.
Category :New Year messages
-Forget the past year and celebrate for the year that comes, it is time to consider new dreams and start meeting them one by one. Dear friends, Happy Holidays to you, have a spectacular start for the New Year.
Category :New Year messages
-In a few minutes will be twelve o'clock and 2013 will began, another year has passed, but with each passing year we become more mature and wise. I wish you all have a nice year. You are always in my heart.
Category :New Year messages
-Thank you for your sincere friendship in my bad and good times. In this New Year we need to strengthen our friendship and become more united. Let's enjoy this year. Happy holidays to all.
Category :New Year messages
-Every year God is always watching us and fills us with joy and happiness. Try to imagine the quantity of blessings that will bring the 2013.Let's celebrate and dance with excitement. Happy New Year to all my best friends.
Category :New Year messages
-I wish this year would gave many blessings for you and your beloved family and would provide comfort and tranquility. I love you dear friend.
Category :New Year messages
-I'm sure that for being good people this New Year has prepared you many blessings, I love you all. Congratulations on this New Year eve. My heart is grateful for all your words of encouragement.
Category :New Year messages
-Keep in mind the true goal of starting a new year and give the true value to all persons who accompany us and make our life more pleasant. Thank you for your presence in my life. Dear friends, I will always love you, I wish the good times continue.
Category :New Year messages
-It's time to celebrate with fireworks and scream with all the power because the New Year is alive. This year will be full of wonderful things for all. Let's celebrate again. Happy New Year, love and welfare for everybody in the world in this wonderful holiday.
Category :New Year messages
We wish these phrases would help you express your feelings for your loved ones this New Year eve. Use them freely and return for more beautiful phrases of all kinds.
Image courtesy of [image creator name] / FreeDigitalPhotos.net
Send your originals Sms, text, text messages, quotes, New Year messages , and will be published, others friends will thank you .
Tags:
new year messages, new year phrases, new year poems, new year quotations, new year sms, new year text messages, new year texts, new year thoughts, new year verses, new year wordings