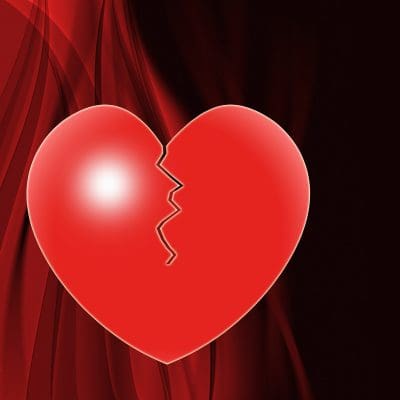 Good breakup phrases
If you have decided that you want to put an end to that relationship that you have hidden, then you must notify your lover. The reasons that led you to decide this may be many, for example it may be that love is over, that you do not get along as good as before or simply because you do not want to continue being with that person.
It may be difficult to find a subtle way to tell it to your lover without hurting him. But do not worry, in this article we offer you a list of phrases you can use to end you relationship with your lover. Please review our list below and use the phrase that you consider the most appropriate for your situation.
Free list of breakup phrases:
– "When we started our relationship everything was perfect, but now things have changed and although it hurts me to leave you, it is what I want and will do. I have a nice courtship and I do not want to risk ruining it. "
Category :breakup messages
– "I really fell in love with you, but having a relationship like this is not easy. I am afraid that I have decided to put an end to our relationship and thus avoid further suffering. I hope you know how to understand me. "
Category :breakup messages
– "I have been thinking a lot and I have decided that we should put an end to our relationship. Between you and me there was only passion, but never love. Follow your own way and I really hope you find someone that loves you, makes you happy and give you a place accordingly. I am so sorry, goodbye. "
Category :breakup messages
– "I regret to inform you that I cannot longer continue being with you, I feel sad because in the time that passed I came to love you. However this situation does not lead to anything good. I wish you all the best and I hope you can forgive me for taking this decision. "
Category :breakup messages
– "It has not been easy for me to decide this, you have come to occupy an important place in my heart, but we cannot longer be together because it is not good for any of us. I will always remember you and I hope you do not hold any grudges to me. "
Category :breakup messages
– "If we had known each other before, our relationship would have worked. But now each of us has a life of their own and even though we try to be together, there will always be obstacles that will not allow us to be happy together. It is not easy for me to live deceiving others, so we better stop seeing each other. "
Category :breakup messages
– "We started this relationship because we surrendered ourselves to love, but now I realize that it is over. You do not deserve to have me sneaking you around, find yourself someone who can value you. I am sorry but I cannot offer you what you want because I already have a life of my own. "
Category :breakup messages
– "I want our relationship to remain as a beautiful memory, now that the difficulties have begun, it is for the best that we put an end to our romance. Please look no further for me because you will not get anything. Believe it or not, I took this decision because I love you and I want you to be happy. "
Category :breakup messages
– "My words may seem harsh to you, but for me it has not been an easy decision to male. Destiny wanted us to have our own separate way and even though we try we cannot force things. I will always take you in my heart and I hope you remember me fondly. "
Category :breakup messages
Image courtesy of "Stuart Miles" / FreeDigitalPhotos.net
If you liked this page you can help us by giving us a "like" on facebook, G+, twitter. Also if you want you can help this website by sending your originals Sms, text, text messages, quotes, breakup messages, and will be published, others friends will thank you .
Tags:
breakup messages, breakup phrases, breakup sms, breakup text messages, breakup texts, breakup thoughts, breakup verses, breakup poems, breakup quotations, breakup wordings