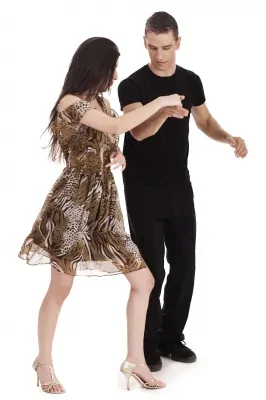 The best exponents of salsa in Colombia
The rhythm of salsa music is danceable, infectious and cheerful. There are plenty of steps that can be created when a group or a couple starts dancing this wonderful genre of music, there is no excuse for not going out to the dance floor, once it has started the first musical notes in a party. The salsa is also known as an expression of musical culture these days.
Many of the composers of this genre believe that is a kind of happy life. Colombia is a country that spreads over this kind of music, as there are plenty of listeners of this kind of music in Latin America. Colombia has many performers of this genre that stand out for their unique songs and melodies and participation in different media.
Among the main singers of this rhythm we find Yuri Buenaventura whose real name is Yuri Bedoya, who took this name as a tribute to Buenaventura Port on the Pacific Coast, where the singer was born. Some of his most important discography albums are: African Heritage and I am, as they are ones of his first musical projects.
Another wonderful Colombian singer of this genre is Wilson Manyoma Gil, whose best known star name is Saoko Wilson. His privileged voice has allowed him to interpret both rumberas and romantic songs. His musical career was unfortunately affected by illegal drug use, but this wonderful singer could overcome that vice, in reward for his efforts, he was able to record with the group Fruko. A new musical production called We are salsa, his great skill and perseverance, have made him be recognized as one of the most important salsa singers and in his beloved Colombia.
Another well known Colombian exponent is Carolina La O, which although having studied administration has chosen for this genre to make enjoy her followers; among the best genres that she plays is tropical music. Carolina La O is best known for having belonged to Alquimia, Sonora 21, where she was able to showcase her great artistic talent to the people interested in this genre. She had the opportunity to record hit records between 1999 and 2009 as: They are now, Sweet Poison, Carolina, From my fire and reunion with twins.
We finally find Jaime Murillo who has interpreted both tropical and salsa; he has had excellent participations in different musical shows in his country as for example with The Latin Brothers, Sonora Dinamita, Fruko and others. He decided to form his own group called the Sonora Giant of Colombia, one of its most important discographies are For the World and The Original.
In South America, Salsa music is a familiar genre to all; it is the joy of every party and people live it with enthusiasm, if you ever travel to Colombia, remember that they have an infinite record material of these four exponents of the genre and salsa tropical music. These artists are included among the best performances in the country.
Image courtesy of [image creator name] / FreeDigitalPhotos.net
Tags:
colombian singers, good colombian singers, the best colombian singers, excellent colombian singers, salsa singers, good salsa singers, good colombian salsa singers, the best colombian salsa singers, the best salsa singers, colombian salsa