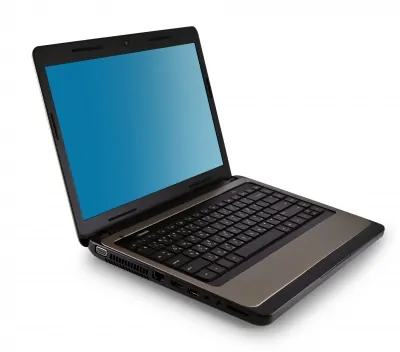 Recommendations before acquiring a Notebook
Nowadays, the notebook demand has surprisingly increased, because the general public has greatly accepted this product, which invades our homes every day with they eye – catching devices; however, we do not have to fall under this product's appearance, because the part that really matters is inside, such as the programs, pieces quality, operative system, among others.
As follows, we will list a series of recommendations that must be taken into consideration when acquiring the most adequate notebook:
Free tips before buying a notebook:
– The first recommendation to take in consideration is knowing the use we are going to give to the notebook, if we want to have fast internet access and use it for basic office automation applications, then the most convenient equipment will be a netbook, which has similar characteristics to a notebook, since it is light and manageable.
Nevertheless, a netbook would not be a good option for people who enjoy watching high resolution films or who enjoy playing videogames, then the most recommendable device for this case, would be to acquire a notebook, which has a good processor speed and a good video card, to be able enjoy the great graphs quality.
– After analyzing the previous recommendation, the user must observe the plaque and the video memory, because this is of great importance for all users who use several applications at the same time, such as the Web service, work applications (Word, PowerPoint and Excel, among others), e – mail, and watch great quality films in standard image quality.
– If the user frequently uses 3D applications in the latest technology games, he or she will need a notebook that has built-in a plaque and high quality video card, which can be whether ATI or N vidia.
– One of the most important aspects is the use given to the processor, because it provides the stability of notebook. The most commercialized processors in the market are Intel and AMD, the first one it is characterized for being powerful and quick when processing a great amount of data and information, whereas the second consumes a smaller energy, but does not process great magnitude data efficiently; nevertheless, it shows a great efficiency when processing any type of graphs.
These two great processor marks, have a great variety of models, each with very different characteristics, whether in the speed, power consumption, and warm up time matters.
– Finally, we have to choose the screen model for the notebook, which vary in size and price. The screens of 14 and 15 inches are economic, and are recommended for people who use their notebook as a work tool or in their office; nevertheless, there are also the extremely light portable notebooks, for users who can afford paying higher prices, these can be found with screen of 11, 12 and 13 inches.
Notebooks with 17 inches screens are recommended for users who are in the search for entertainment, since this size of screen is much better to visualize high resolution films and last generation videogames.
Free images from FreeDigitalPhotos.net
Tags:
what to know before buying a notebook, what to know before acquiring a notebook, acquiring a notebook, recommendations before acquiring a notebook, good recommendations before buying a notebook, buying a notebook, tips before buying a notebook, good tips before buying a notebook, tips before acquiring a notebook, good tips before acquiring a notebook