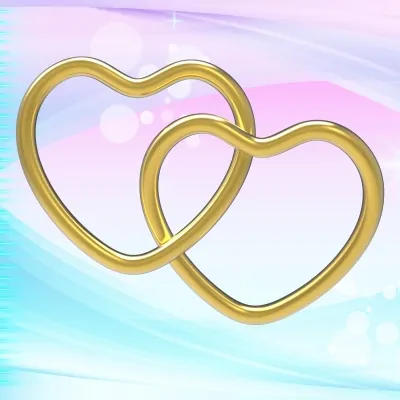 Nice love texts
When we are in love, we want to give all that love to that person that important person and therefore we are willing to make even the impossible possible just to win their heart.
Once we have started a romantic relationship, the nice details with which we have won their heart should not stop as they are very important and help us show our love to our partner constantly. On the next few lines we offer you a list of texts that will help you to express your love to your partner.
Free examples of love texts:
:: "I am more in love with you than you think. You are my soul mate, the one who makes my days perfect since I wake up until I go to sleep. If I do not have you with me, I would miss you very much and I would feel a great sadness that would make me die of nostalgia; fortunately you are with me and I have you at every moment. I love you very much and these special feelings will never change".
Category: love texts
:: "God has given us the great blessing of getting to know each other; we are now together and more in love than ever. Every moment I have lived next to you has been fabulous, I love to enjoy every day with you because you understand me perfectly. Our love is not just a crush, it is a mature relationship based on trust, respect and tolerance. I have no doubt that you and I were born for each other; the future is promising as our love will last forever and together we shall be very happy. I love you and I will love you until the end of my days".
Category: love texts
:: "I will not keep my feelings to myself as what I feel for you is something very special. You have managed to conquer my heart with your way of being and with your beauty. In you is the decision to accept being my girlfriend or refuse the opportunity of making you happy. I hope you meditate calmly what I say, I promise that if you give me your love, I will never let you down".
Category: love texts
:: "Every kiss you give me leads me to a completely different world, where there is no room for anything but happiness. I am not exaggerating when I say this because it is true, you are the only one who makes me feel so happy, as happy as I had ever imagined. This love that unites us is wonderful and what I want most is for us to be together forever, as not even a lifetime will be enough to you how much I love you".
Category: love texts
Do not wait for a special date or something important to tell your love how happy you are by his or her side. Expressing your sincere feelings will make your partner feel loved, it is also one of the best ways to strengthen the love and affection between the two of you. Come back soon to our website, we update our site and have interesting news for you every week!
Image courtesy of "Stuart Miles" / FreeDigitalPhotos.net
Tags:
beautiful love texts, download love texts, new love texts, original love texts, send free love texts, love texts examples
If you liked this page you can help us sharing with your friends on Facebook,Instagram,Messenger,Twitter,Whatsapp. Also if you want you can help this website by sending your love texts, and will be published, others friends will thank you .