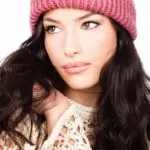 Nice 15 years old party thoughts
For any girl her fifteen year old party birthday is not another birthday. She hopes it with excitement and the desire to make it an unforgettable moment, which can spend with her family and friends.
All the responsibility for making dreams come true lies on the parents of the fifteen year old girl, since they are responsible for the organization of the party, appetizers, guests, photographer, theme, invitations and among many other things that are necessary. All these are done to celebrate the transition from girl to woman.
Here we present a variety of sentences to thank your parents so that you can use in that special moment; because your parents have always been there when it's needed the most and what better way to thank them with nice words.
Free list of 15 years old party phrases:
:: "On such an important day for me, it's wonderful to have you all together celebrating with me this great joy. I especially thank my parents, because they made this all possible. I feel so happy to be his daughter; I could not exist in the world without you two, best parents. I will never forget all you have done for me. I love you Dad, I love you mom".
Category :15 years old party messages
:: "It would not make sense to be without you in my life; you two are the most special people I have and the responsible for who have made this day a dream come true. Thanks mom, thanks dad. Now that I have fifteen years I promise to behave like a lady and make you proud".
Category :15 years old party messages
:: "I am grateful to everyone on this very special night for me. I thank my colleagues; they are like my brothers, all my friends and especially my beloved parents. I recognize all the effort and sacrifices made by my parents to move forward with this beautiful day. I will never get tired of thanking you for this day. You have made me the happiest girl. I love you a lot".
Category :15 years old party messages
:: "I see myself as a person that you can trust; if you need a smile, I'll be there. And all what I am thanks to my parents. Since they raised me since I was little so they know how I'm like. I have received their unconditional love fully support whenever I have need it. Never change dear parents and thank you for everything. I love you".
Category :15 years old party messages
:: "There is no better gift than the moment with my friends and family on a special date. I thank my parents for giving me what I always wanted and for making their the best and sacrificed for me. Thank you very much for making this day a memorable day".
Category :15 years old party messages
:: "Tears are dropping out of me because the different feelings I'm feeling right now. All this I owe to my parents. I am infinitely grateful to my parents for making this the best day of my life so far. I thank the Lord for giving me such good parents and promise them feel proud of me".
Category :15 years old party messages
:: "The best thing I have in my life are two people who have always been there for me and I know that whenever I need it they will be. Many thanks to my parents for fulfill the dream of having a super fifteen year old party. I love this beautiful party and unconditional love".
Category :15 years old party messages
:: "Many thanks to everyone present here for your company on this memorable day for me and for your beautiful wishes. I especially thank to my parents, thanks to them I am the happiest girl for giving this party. I will never tire of thanking you. I love a lot".
Category :15 years old party messages
:: "All my wishes have come true on this day; I never thought I could be so happy. View all people want more together for me, it's an indescribable feeling. Thanks to my parents who have been planning this moment for weeks so that everything goes well, I never tire of thanking. Thanks to everyone for making this day a day that will remain in my memory for the rest of my days".
Category :15 years old party messages
:: "There is no one on earth more important to me than my parents. I am infinitely grateful to God for giving me such a wise and loving parents like mine. Fifteen years does not meet every day, I thank you for making this special day for me. I love you mom and dad".
Category :15 years old party messages
These statements only play the role of guide; a good appreciation is one that comes from your heart. Use these phrases to customize and thus acknowledge the sacrifice and love of your parents.
Image courtesy of "marin" / FreeDigitalPhotos.net
If you liked this page you can help us sharing with your friends on Facebook,Instagram,Messenger,Twitter,Whatsapp. Also if you want you can help this website by sending your originals Sms, text, text messages, quotes, 15 years old party messages, and will be published, others friends will thank you .
Tags:
15 years old party messages, 15 years old party phrases, 15 years old party sms, 15 years old party text messages, 15 years old party texts, 15 years old party thoughts, 15 years old party verses, 15 years old party poems