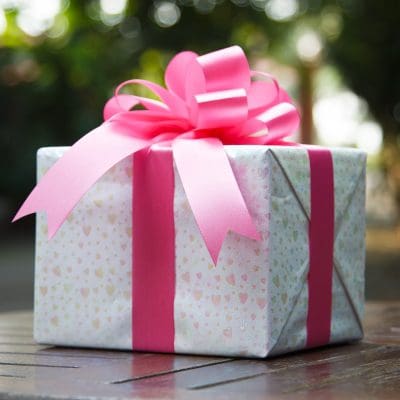 Nice birthday letters for my daughter
The day our children were born, unforgettable memories that are indelible stamps on the schedule of our house. Year after year we enjoy and have fun on this day, even more so when the birthday girl if the one stealing our hearts, our little daughter.
The female daughters, by their very nature, are always sweet, tender, loving, and in the same way they expect from us to be their loving parents on that special day for them.
In addition to the surprises that they will receive, they will be even happier if they receive a nice letter that will cheer their hearts, and this is because most certainly as time passes, on a date like this, they will reread each paragraph you will write to them.
On the lines below there are two examples of letters which will surely help you open your heart and transform your feelings into beautiful words with which your daughter will be happy forever.
Example 1 of a birthday letter for my daughter:
Beloved daughter:
From the day I conceived you, everything in me changed, my body, my emotions, my life … and that is when your heart beated next to mine, since then I knew we would be together forever.
Time is my enemy, because now that I see you all grown up I would like to stop time and I cannot … It seems like yesterday when you first started to babble words, or when you gave your first steps on your own, how very exciting moments, I remember when you were looking for my arms to welcome you so you would feel safe and well, now that you are a grown up, I continue to be by your side, just like when you were little, to welcome you when you feel you are about to faint, to cushion your pains and the hard things in life.
As time passes you will experience many emotions that will make you mature, that will make you change, and it is my desire that they are always to help you improve and build a successful future; it is then when you will understand my advice, my anxieties, my sacrifices and especially my unconditional love for you.
Today, as tomorrow and as always HAPPY BIRTHDAY! Beloved daughter, my greatest wish is that your whole life is happy.
Yours forever, mom.
Example 2 of a birthday letter for my daughter:
Beloved daughter:
Time passes and so do the years, today is your birthday, the joy of having you makes me feel inspired and so I decided to write you this little note that I hope you keep with you and makes you happy.
Being a mother for me meant giving my best so that you could grow safe in life, I gladly dedicate to you my whole life, It is my wish to see you happy and nothing makes me more happy than you being successful in all that you undertake, you are a woman of great strength, strong, courageous, responsible; there is no doubt that you will harvests all your accomplishments which will be transformed into joy and happiness for your future.
I thank God for giving me the gift of your life through mine, that is the reason that will keep us together forever, your joy and your sorrows will be just mine, we are two of us to share them.
Together forever, your mom.
Image courtesy of "tiverylucky" / FreeDigitalPhotos.net
If you liked this page you can help us by giving us a "like" on facebook, G+, twitter, others friends will thank you .
Tags:
learn how to write a birthday letter, good birthday letters samples, free birthday letters models, excellent birthday letters, tips to write a birthday letter, free advices to write a birthday letter for my daughter