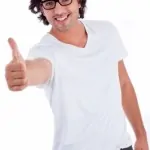 Nice get well soon messages
In this life we come to experience good and not so good situations. One of the reasons that make us feel sad is when we have some illness in our body. We have all had an illness, whether mild or severe and something that is always of great help in such times is when our loved ones dedicate us a few words of encouragement.
If you know someone who is ill and want to help them lift their mood, then dedicate some nice words to them. Up next we present you a list of good wishes for a sick person. Choose the phrase that you like the most and dedicate it to your loved one who is suffering from any illness.
Free list of get well soon messages:
:: "I sincerely hope that you can get better soon, you are a very strong person and you have always withstood tough times, there is no doubt that this time will be no exception. Stay strong dear friend".
Category :encouragement messages
:: "Dear cousin, we are praying to God so that you recover your health very soon. We really miss you because you are the joy in our home. Have a great faith because that is the secret to overcome any evil".
Category :encouragement messages
:: "Dear little sister, all of us are worried about you, we want you to recover soon and be back to being the same girl who is always happy and cheerful. Give us the joy to see you well again".
Category :encouragement messages
:: "Dear Robert, we can only pray to God for all this to happen soon. He sometimes gives us trials so that we can increase our faith in him. You are very appreciated and we feel a great void in the office without your presence. Take care and recover soon".
Category :encouragement messages
:: "You are a warrior, as a baby you overcame a serious illness and this evil that ails you now is much less severe. Show us that you are still very strong and get better soon so that everything can return to normal. The whole family loves you and we are waiting for you".
Category :encouragement messages
:: "Day and night I pray the lord so that you can heal and recover quickly, I know that your illness is difficult to deal with, however if you have a good mood you will recover soon, do not be sad because you makes us suffer more, you have all the love you need in us and you will never be alone".
Category :encouragement messages
:: "I hate to see you so depressed, I understand that your condition causes you pain, but you have to be strong and keep a positive mind so in that way your body responds quickly to treatment. Do not worry about anything that we will always be there to take care of you".
Category :encouragement messages
:: "This disease has presented itself because maybe your body needed the rest, you work really hard and you try too hard. Now is not the time for you to think about your obligations, relax, and once you are healthy you will return to your daily activities. Always be strong".
Category :encouragement messages
:: "Be patient that in a few days and you are getting discharged, also think on the bright side of all this: all your family and friends have been watching you and they have proved once again how much they appreciate you. You will be just fine, do not doubt that".
Category :encouragement messages
:: "Do not feel fear for the surgery which you are going to be submitted to. You are in the hands of very good doctors, furthermore recall that after the intervention you will be as good as if nothing had happened. I love you and please calm down".
Category :encouragement messages
Image courtesy of "photostock" / FreeDigitalPhotos.net
If you liked this page you can help us sharing with your friends on Facebook,Instagram,Messenger,Twitter,Whatsapp. Also if you want you can help this website by sending your originals Sms, text, text messages, quotes, encouragement messages, and will be published, others friends will thank you .
Tags:
encouragement messages for a sick friend, encouragement phrases for a sick friend, encouragement sms for a sick friend, encouragement text messages for a sick friend, encouragement texts for a sick friend, encouragement thoughts for a sick friend