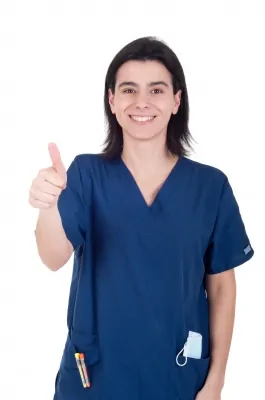 Tribute to the nurses on their day
Nurses are those kind women who welcome us in hospitals and clinics, they are always the first to review our vital signs and investigate the cause of our inquiry. Also they take care of convalescent patients, encouraging them and treating them to help in their speedy recovery.
Their work is critical and requires much effort and sacrifice, for that reason they deserve special tribute and that is the cause of which is created a Nurses Day. This is a day which congratulates those women who like to be the guardian angels and care for the sick people.
History
This celebration has its origins in the United States, more precisely on May 12th of 1974, which came as a tribute to Florence Nightingaley who was the first person who conceived the nursing term. This celebration grew in popularity to become a global tribute, although the date varies according to the country.
Tributes
All institutions, both public and private, made a series of events and celebrations to congratulate the nurses. This type of celebration is short due to the time demands of nurses' work but has great symbolism. Most centers usually give a gift to the nurses.
During this time, it is customary to pay special tribute to those nurses who stand by their work as bearing more seniority, those who are mothers, etc.
If someone in your family or in your friendships and acquaintances serves as a nurse, you can use this special occasion to send a compliment on your free time. You can also send a simple greeting phrase as we bring you below.
– "Your mission is very noble and humane as you have decided to devote to the care of people suffering from diseases and other ailments, thanks for having such a big heart and congratulations on your day, Nurses Day "
:: "This is a very special day because it is the day on which we all pay recognition to all nurses, thank you for choosing this profession based on help to alleviate the suffering of the people, congratulations on your day".
– "Your presence is like an angel when patients see you dressed in white and with an expression of kindness and compassion. That special day you can have a good time beside your teammates and friends. Have a happy Nurses Day".
– "Your work is a noble task that returns hope to those afflicted by the disease and suffering, thanks for being so noble and congratulations on the day of all nurses".
The work nurses do is very important and certainly more than once you have needed their care and attention. So wish them the best in the Nurses Day.
Image courtesy of "artur84" / FreeDigitalPhotos.net
If you liked this page you can help us sharing with your friends on Facebook,Instagram,Messenger,Twitter,Whatsapp.
Tags:
tips to celebrate nurse's day, ideas to celebrate nurse's day, advices to celebrate nurse's day, tips for nurse's day tribute, advices for nurse's day tribute, ideas for nurse's day tribute, how to celebrate nurse's day, good ideas for nurse's day, good tips for nurse's day, good advices for nurse's day