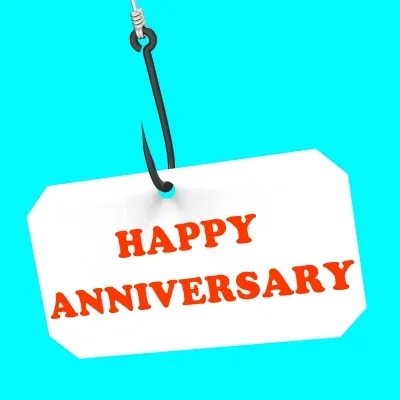 Cute anniversary letters
Imagine, if a couple celebrates when they have been together for a month, how will it be when they celebrate one year of being together? It is not so common for all relationships to last a year. So, for the relationship that has already lasted a month, their second goal is to last a year.
Once the couple has been dating a year, they can say that they really know the other person, so they cannot say that everything they see in their couple is cute, there will always be things that also dislike them so they will have the time to think about ending their relationship if they do not agree on some things.
In case you are about to celebrate one year with your partner, and what you want is to find a nice way to express everything you feel for her, I suggest that you give her a love letter and through this you express what you feel about her. So, on the next few lines we give you two examples of love letters for you to get inspired in writing your own and you will see that she will like it a lot.
Example 1 of an anniversary letter:
My love,
As you know, today is a very special day for us, since today is already a year that we are together, 12 months together and loving each other more and more every day, it has gone by so fast, don't you think?
I remember the very first day I saw. Until now I can feel what I felt that day, it was very special for me because you shocked me from the first moment I saw you and I never thought that you would accept me as your boyfriend. However, here we are, today, together and about to celebrate our first year together. A special year and it is engraved in my mind and in my heart for the pretty things that I have lived with you.
As with all couples there were difficulties, however we could fix them at time and I am very happy for what we have achieved. We have accomplished so many goals together. Since I would like to share my life with you forever. I am so grateful to the Lord for sending me an angel and that angel is you, I always wanted a woman like you by my side.
Today I just want to have a great time with you, I love you so much my love.
Example 2 of an anniversary letter:
Happy first year, love!
I do not know how a year together went by so fast. I feel like as it was only a short time since I gave you our first kiss. That special day for me when I expressed everything I felt for you. All I said was engraved in my heart and is present until now in my mind.
I know this anniversary celebration will be just the beginning of a true love story. I think that because I am so in love with you and I know that our relationship is growing every day.
I have never been as happy as when I am with you, I love you so much as I never imagined I would at the start. You make me a better person and you make my life becomes so beautiful.
I want us to never forget this day. Even if you do not receive a proper gift, I give it to you with all my heart. I thank you for being with me, for being my constant companion, my best friend and my soul mate. You are the woman I always expected to have in my life to love her until eternity.
I adore you.
Hopefully one of these cards will allow you to express your feelings on your first year anniversary with your partner.
Image courtesy of "Stuart Miles" / FreeDigitalPhotos.net
If you liked this page you can help us by giving us a "like" on facebook, G+, twitter, others friends will thank you .
Tags:
how to write an anniversary letter, cute anniversary letter, excellent anniversary letter samples, nice anniversary letter examples, good anniversary sample letter, tips to write an anniversary letter, free advises to write an anniversary letter