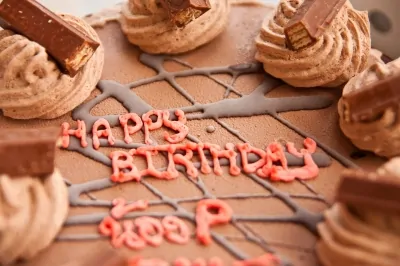 Tips for buying gifts for a birthday
Celebrating a birthday is a very special event where we remember the day when a person special to us came to the world and part of this celebration is bringing them a gift and, in order to be able to choose it, we must take into account his or her gender, age, hobbies and tastes according to their Zodiac sign, which will allow us to find the perfect gift that pleases the birthday boy or girl.
Birthdays are the most important holiday for people, because that is the date where their birth is celebrated and every birthday party is different to another, due to the age and tastes of the person who celebrates it, it is not alike looking for a gift for a sweet sixteen than for a woman on her thirties, as well as it is not the same to make a gift to a child of nine years than a teenager of 15 years and therefore a man of thirty years.
Gifts are always part of a give and take because those that never give gifts cannot expect to receive them, it's always good to have a list of people we love and care for, as well as their birth dates, which will allow us to choose and purchase gifts with time and appropriate pricing to our family budget.
Made this distinction, the first advice to find the perfect gift to give to someone whose birthday, is to know which is their star and search the internet, we will find hundreds of pages that tell the kind of taste a person who has a particular zodiac sign must have and according to that, we will begin to choose the gifts.
To give away something is also necessary to take into account the age of the honoree, because gifting modern technology items like mobile phones, iPods, MP3 and MP4 players, cameras, camcorders, DVD players and game consoles are better received by young people, due to the importance of them in their daily life, because now we see that text messages, photographs, films and video games are for them a daily routine.
But, what should we give when the person is over his or her thirties? Depending on their gender, the level of closeness we have with them, our friendship or familiarity, we can invite him or her to dinner, we can also give them formal wear, casual or sportswear, lingerie, handbags and clothing accessories; but the ultimate gift remains to be the perfume or cologne. Giving to a person who is over 60 years old, also needs tact and intelligence, to pick up something they can find useful.
Giving a book is a very nice detail for people who like reading, because otherwise the gift will be simply forgotten in a corner. There is a gift that is full of elegance and class and this is the pen or pencil but from recognized brand that will always be well received by any executive or intellectual people.
Choosing a gift for a child depends on their age, because it is not the same a baby of a few months than a 2 or 5 year old child or a child of 9 years, the best we can do is resort to shops specializing in children's toys and we will find sections according to age that greatly facilitate our choice, allowing us to reduce costs because many of these stores offer free gifts with discounts at certain times of year, so nothing prevents us to take advantage of these promotions, buying gifts and saving them until we reach the date of delivery.
You should not forget that buying the perfect gift means knowing the age, sex and taste of the birthday person.
Image: FreeDigitalPhotos.net
Tags:
best tips for choosing birthday gifts, choosing birthday gifts, excellent examples of birthday gifts, excellent tips for choosing birthday gifts, free examples of birthday gifts, free samples of birthday gifts, how to choose birthday gifts, tips for choosing birthday gifts, very good tips for choosing birthday gifts