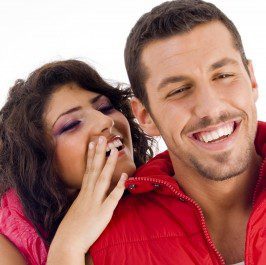 Downlaod beautiful letter dedicated to my partner
When we are least expecting it, when we have no idea of when will happen, is precisely then that we are in a new, magical situation that has the power to raise us from the ground, that makes us feel like as if we were floating, as if we were levitating , as if we were invincible and capable of anything.
And this is how love arrives when you least suspect it, it comes with the force of the sea, with the wonder of nature, and fills us completely. If you have been fortunate to find someone to love and share your life, you should know how important it is to treasure the love, nurture it, and give it the time and space it needs to grow big and strong.
One of the nicest ways you have to do that is to tell your loved one every day what you feel, maybe trying different ways to do so, and one very cute way, which unfortunately has been left a little aside, are love letters, those that are written from the soul. Here we bring you a nice example you can share with your loved one and nurture your relationship.
The following lines are dedicated to my one and only love.
I hope to take you by surprise, I know I do not usually do these things and it is not a special occasion, at least not from the commercial side we usually consider. Today I write this letter to you simply because I love you my darling, because nothing makes me happier than to be by your side, to hold your hand, to look into your eyes and feel that I can see and feel your soul through those eyes, those eyes that kill me and that I love so much.
I hope you noticed how I always strive to have nice details with you, but I do not tell you this expecting something in return, I just like you to know how much I appreciate and value you. However, there are things that give me a little embarrassment to say, and that is why I decided to write to you to let you know how much you fill my soul.
For me it is lovely to have the chance to live my days with you next to me, it is like as if we were born to be together and that fate and the Lord have been responsible for introducing us and contributing that on this day we have such a beautiful relationship that unites us. I have been thinking of different ways, seeking to devise the best ways to express what I have been in the depths of my heart.
Since I am with you I feel that God gave me all his blessings, he remembered me because I had long felt a bit left, but you came with your love, your affection, your laughter and your power to change everything, to bring order and somehow rescue me, my life. Even if you had been made for me, could you be more perfect for me. You always lived in my dreams and I never thought I would finally find you here, in real life.
I think of you constantly and when we are away from each other I count the seconds until I can have you around again.
Being able to scream to the world that we love each other, want each other and that we want to spend the rest of our days together with that person is something that fills me with pride, joy and excitement.
Who knew I could be so happy and that that happiness was possible here on earth with you. There is nothing that makes me feel better than having you around, listening to your stories and you telling me how much you want me, and pampering me like that. There is no escaping your love, even when I close my eyes you are there and I promise you I will not escape.
I adore you and I always will my life. To me, you are more than just the person I share my life with; you are the only one that exists on the face of this earth on which we live.
We hope you will be excited to share this with your partner, you will see that he will be fascinated by them and that it will have a positive impact on your relationship. Do not wait any longer, life is now; live it.
Image courtesy of "imagerymajestic"/ FreeDigitalPhotos.net
Tags:
Beautiful love letters to send to my partner, download love letters to share with my partner, cute model love letter for my partner, original love letters for my partner , send free love letters to your partner, examples of love letters for your partner
 If you liked this page you can help us by giving us a "like" on facebook, G+, twitter, others friends will thank you .