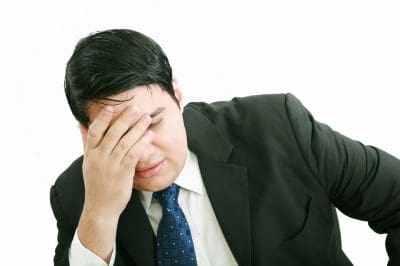 Examples of Memorandums
The Memorandum is a basic document that serves as a means of communication between the company and employees.
Through this document important information is communicated. This information may be about their employment status or changes in decisions taken by the company. Often, the memorandum is used to let the employee know about a fault that he could have committed in his work.
It is a concise document that specifies the misconduct and its consequences or any potential consequence. The most common faults are those related getting late to work, bad behavior against other employees and unaccomplished duties. This article will show you some examples of memorandums.
Example No. 1 of a memorandum
Lima, September 3, 2012
Service Center "Total Service"
Avenida La Molina 1005
Lima – Peru
To: Juan José Martínez Reyes
From: Marcio Norvani Andres Del Solar,
Human Resources Manager
Subject: Personal Training
I am pleased to inform you through this document that on Friday 7 September 2012 will be organized a training workshop for all employees in customer service department of this company in the conference room of the Department of Human Resources. The workshop will begin at 11:15 pm and attendance is mandatory.
Attendance will be taken at the beginning and at the end of the training workshop.
Best Regards,
Marcio Norvani Andres Del Solar,
Human Resources Manager
Service Center "Total Service"
As we saw in the previous model the human resources manager has informed an employee that will be a training workshop that is mandatory. The information was given in a concise and direct way.
Example No. 2 of a memorandum
San Salvador, July 15, 2012
Universidad Nacional de San Salvador
Avenida Heroes de la Libertad 900
San Salvador – El Salvador
To: Mr. Luis José Holguín Malatesta
From: Office of Research and Records
Subject: Omission of final report
This memorandum is to inform you that until today, we have not received the report of notes of the courses that you taught this semester. The deadline for submission of this document was yesterday July 14, so that is a serious fault.
Please bring us ASAP this document at the Office of Research and Records for processing it; we need to publish student grades very soon.
Best Regards,
Juan Manuel Rodriguez Cava
Office of Studies and Records Manager
Universidad Nacional de San Salvador
In the second example of memorandum is emphasized the failure of a teacher in the delivery of the documents to be delivered before a deadline.
Example No. 3
Quito, January 19, 2012
MINEUR S.A
Avenida Los Frutos # 130
Quito – Ecuador
To: Oscar Lopez
Operator
From: Mr. Mario Cesar Trinidad
Subject: serious disciplinary fault
With this memorandum we notify you that you will be sanctioned because of the events that occurred between you and a co-worker during work hours. You should go to the Human Resources office to defend your position
Best Regards,
Mr. Mario Cesar Trinidad
Plant 1 Supervisor
MINEUR S.A
The latest example of memorandum emphasizes the punishment of one of the workers due to a disciplinary offense during working hours.
Image: FreeDigitalPhotos.net
Tags:
example of a memorandum, excellent memorandum, free example of a memorandum, free good memorandum, free tips to write a memorandum, good tips to write a memorandum, how to write a memorandum, memorandum, sample of a memorandum, tips to write a memorandum