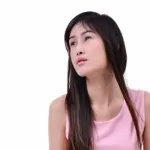 Nice disappointment messages
When we have high hopes about a situation and see that our desires are frustrated, we feel a great disappointment. We begin to question some things and this makes negative feelings arise in our hearts which makes us great harm.
It is important to consider that not only we feel great disappointment when a situation is truncated but also when someone disappoints us. For this reason we have prepared a list of phrases of disappointment, choose the phrase you with which you want to express your feelings on adverse life situations related to disappointment.
Free list of nice disappointment messages:
:: "I am very disappointed by everything you have done to me, I never imagined you were going to behave that way. I swore you loved me and then you just showed me the opposite. I feel tricked and used by you, I do not want to see you anymore".
Category :disappointment messages
:: "Once again you have caused me a great disappointment, I feel like a fool for thinking that this time you were going to change. I should have never given you another chance. You have completely disillusioned and disappointed me".
Category :disappointment messages
:: "I feel very disappointed because my boss did not accept to raise my salary. All the effort I have made over the years does not seems to matter. Things do not always turn out like we expect them to and the only thing we have left is to continue striving".
Category :disappointment messages
:: "My life has turned out very sad, since you went away the days go slowly and it is as if the will to live was taken from me. I wish I could rip you away from my heart to be able to continue my way, I feel a great disappointment for all that happened between us".
Category :disappointment messages
:: "I never celebrate too early because things do not always turn out as expected, that way I avoid disappointments and I feel great for saving myself some tears of pain".
Category :disappointment messages
:: "If I had known you well from the start, I would have never started a relationship with you. You have greatly disappointed me and in good time because that way I stopped loving you. I just wasted my time with you".
Category :disappointment messages
:: "I feel that our love story came to an end. All oaths we did and have no value and although there is a big disappointment in my heart I have to continue my life away from you".
Category :disappointment messages
:: "Being fired from the company where I labored many years has caused me great disappointment, despite all my effort, it seems that no one recognized it. I will have to give my best to get another job so I do not forsake my family".
Category :disappointment messages
:: "In the most difficult moments, life has taught me that things happen for a reason and even though we feel great sadness at that moment, the best we can do is calm down and wait out for the storm to pass".
Category :disappointment messages
:: "The Lord has never forsaken me, in the most difficult moments of my life I have felt His love and when I was completely disillusioned, he gave me great blessings which I will never get tired of thanking him for".
Category :disappointment messages
:: "Until yesterday everything was happiness in my life, but today I received some news that have caused me great pain. It is sad when people you fully trust betray you".
Category :disappointment messages
We hope that these phrases about disappointment have been of your liking. Remember no matter how difficult a problem may seem, it always has a solution. No pain or sadness lasts a life time. Come back soon our website, we have many phrases you can use. See you soon!
Image courtesy of "anankkml" / FreeDigitalPhotos.net
If you liked this page you can help us sharing with your friends on Facebook,Instagram,Messenger,Twitter,Whatsapp. Also if you want you can help this website by sending your originals Sms, text, text messages, quotes, disappointment messages , and will be published, others friends will thank you .
Tags:
disappointment messages, disappointment phrases, disappointment sms, disappointment text messages, disappointment texts, disappointment thoughts, disappointment verses, disappointment poems, disappointment wordings, disappointment quotations