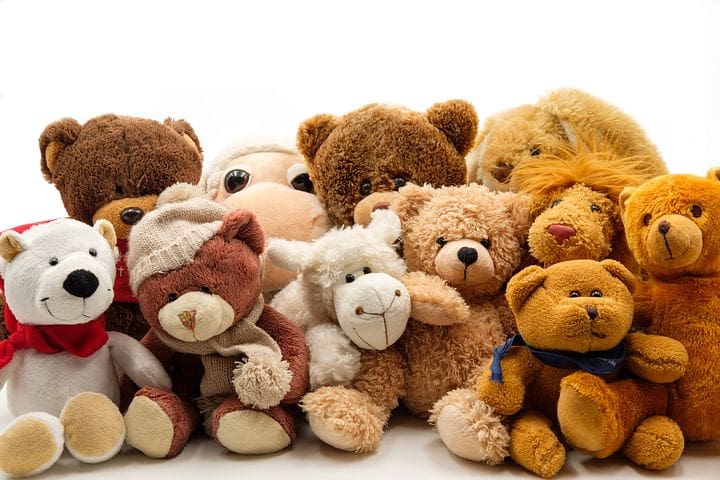 Searching for sweet good night text messages ? In order to continue conquering your partner there are no rules, you just have to release the expression of your love and if you need help, in this article you will find the best free romantic good night phrases.
Say goodbye to your sweet half with a romantic good night greeting and if you want you can dedicate a different phrase at the end of each day.
It does not matter if you are far, close, angry, you should never allow him to go to sleep without sighing for some nice romantic good night dedication. Read the following phrases and use the ones you more like.
:: "Good evening, I want to tell your heart to look for me in your dreams so that you may know infinite love".
:: "I send you a good night message, so you know that I am thinking about you and that I am carrying you in my heart".
:: "Darling, I wish you a serene night, full of magic so that you have the most beautiful dreams".
:: "The charm of this night is not in the eye of the one who looks but in the soul of whom I contemplate while asleep. Happy night darling".
:: "Good evening for you princess, leave out the darkness and keep the light of your heart burning".
:: "How would my life be like if I had not fallen in love with you, it would be as if the sky did not have stars".
:: "My night is not silent because it is full of thoughts that awaken my dreams to keep you company".
:: "It's beautiful when the night comes, the words become silent, and the imagination comes to terms with my dreams."
:: "I wish you sweet dreams, because for you who are a dreamer, the most beautiful will begin when you surrender to the arms of Morpheus".
:: "Thinking of you is like the star that accompanies me every night when I'm alone and sad. Goodnight my beloved".
:: "I want to be the person next to you, for being the one you love the most with your thoughts in the morning and at night in your dreams".
:: "My Queen, let go of your heart the rage and worry so that tomorrow it would be filled with love and hope".
:: "The best way to end the day is thinking that tomorrow will be much better. Sweet dreams".
:: "My heaven, do not stop cultivating your dreams just because the wind took away some of them. Dream with me. " :: "My princess, May tonight your rest would replace the fatigue of your body and of your soul".
:: "Good evening to you that today you are far from my sight but so close to my heart".
:: "Each star is a dream, take it and have it in your heart because hope must never be in darkness".
:: "Dream my queen, so that tonight you may find in me what I could not give you today".
:: "Love, never lose hope, remember that when the sun is hidden, the stars are illuminated. Sweet dreams".
:: "Darling, our love has no pauses while we sleep because it prepares us with illusions and hope for a new day".
:: "Honey, before sleeping look at all the stars in the sky, they are like kisses that my heart in love sends you".
:: "Princess, I send you a kiss and a virtual hug, the important thing is that I dedicate them to you with all my heart. Sweet dreams".
:: "Honey, I assure you that tomorrow your wish of seeing me will come true. I love you, sweet dreams".
:: "I love you for being like you are, thank you for being there for me without excuses. Good evening, my heaven. "
:: "Darling, may the moonlight illuminate your dreams and may magic make them come true. Goodnight".
:: "Good evening, love, thank you for being my personal generator that gives me the strength to live happily".
:: "When you sleep do not feel alone because I will always be thinking of you. Goodnight".
:: "I give the last greeting of the day to the most special person. Sweet dreams, my queen. "
:: "Dreaming is not useless, in the most difficult moments I will always be there to give you the strength you need".
:: "Good evening for someone who always makes me feel that he loves me even if it is through a greeting at the end of the day".
:: "Your eyes can hardly hide the love you feel for me. Sweet dreams".
We hope that what you have just read will be a great help and that you would continue visiting our website because we always have articles with the best romantic phrases to download for free.
Don't forget to share with your boyfriend or girlfriend any of these cute romantic good night messages, we hope you both like them so much.
There is no more tender moment for a couple than when night comes and they have to say goodbye with a romantic good night phrase, regardless of whether they share the bed or have to sleep separately this is a good expression of love and romanticism inevitable in any relationship.
In this article you will find the best examples of good night phrases for your sweet half. Choose the ones you most like and share them freely. We hope they are what you were looking for.
We invite you to read and download for free the most romantic good night texts which we hope will be of the total pleasure of the love of your life.
:: "My love sings to you in the mornings, it caresses you in the evening and it hugs you at night. Sweet dreams princess".
:: "It's beautiful to think of you, sending you a good night message makes me feel good when I miss you."
:: "Darling, may my good night wishes reach you while you sleep so you would dream with me".
:: "Do not lose the thread to embroider your dreams. Have a happy night".
:: "Good evening my love, we are tired but happy after sharing a cute evening".
:: "My beloved, rest like a little angel and in the silence of this night I wish you sweet dreams".
::"Honey, May tonight not be the end of your day but the beginning of your dreams. "
:: "Beloved, may you rest and be happy while you dream of me".
:: "Love, I know you miss me, I hope you dream with me tonight so you do not feel so far away."
:: "Darling, may you have a very happy rest, sleep peacefully so tomorrow you would have a sweet awakening".
:: "Today we will not be together, but I assure you that I will think so much of you until I fall asleep wishing to dream with you".
:: "The beauty of dreaming with you is that you manage to make me forget how difficult life is. Sweet dreams my Queen. "
:: "Your love transports me to a dream where I can love you freely".
:: "My sweet beloved, may your dreams be stronger than your fears. Goodnight".
:: "I love you, thank you for letting me occupy a space in your heart. Sweet dreams".
:: "The gestures of my love for you seem small as the stars but they are big as the sun. Dream with me. "
:: "Even if tonight you have impossible dreams, May your love for me would be like the stars that shine all night".
:: "The magic of the night is to always have in the heart the same special and unique person to wish sweet dreams".
:: "I knew you were for me, so I did not press fate when it put you on my way. Sweet dreams".
:: "You are my angel, I could never forget you, even in dreams I wish to have you with me. Goodnight darling".
:: "Honey, if you did not do well today, tomorrow you can correct it, improve it, fix your day, but for now it's time to have sweet dreams".
:: "We have the soul to conquer each other, heart to love us and dreams to make them come true. Goodnight my queen".
:: "I think of you when I say goodbye and as I walk away I miss you darling, I hope you dream with me".
:: "I love watching you, looking at your sleepy eyes, I seal your eyelids with a kiss to wish you have sweet dreams".
:: "As long as we continue to have dreams to fulfill, we will not lose the meaning of life. Have sweet dreams my beloved. " :: "I love you because you are my favorite star, I ask you never to stop shining in my life. Sweet dreams".
:: "Honey, another day is over, let's live for what tomorrow can offer us, let's not think about what we have not been able to achieve. Sweet dreams".
:: "Because you are the only person I love, you will always be a star that shines in my life. Sweet dreams".
:: "There is no price for the most beautiful things in life, one of them is you. May you have golden dreams my love !. "
:: "Thank you God for this day in which I have loved, and please give me the opportunity to have her again by my side tomorrow. Sweet dreams".
:: "Honey, sometimes the distance is inevitable but it is not unimaginable what I feel for you. Dream with me. "
Do not let this day end without saying good night to your partner in a romantic way. You can do it by wishing sweet dreams with one of the beautiful good night messages that you have just read in this article.
We hope these nice good night thoughts were what you were looking for and that you would share them in your social networks. Until next time!

More related posts :
Anniversary messages for my boyfriend
Beautiful thoughts for Valentine's day
Good night love messages
Happy Valentine's day wishes for my husband
I'am sorry love letters
I'm sorry quotes for him
Love messages for my boyfriend
Love messages for my husband
Love text messages
Romantic anniversary messages
Romantic messages for him who is going away
Romantic messages for my boyfriend
Valentine's day sample letters
Credits :
Images courtesy of "Pixabay.com" / Modified by : todaytip.net
If you liked this page you can help us by giving us a "like" on facebook,twitter. Also if you want you can help this website by sending your goodnight texts for facebook, and will be published, others friends will thank you .
a15b*1019