When you are with a person, despite the love you may have for them, there will always be some problems or conflicts, that if you do not act in a proper and opportune way, you can end up hurting the love that you have for your partner, and can leave in the hearts of your loved one or even in both your hearts a great pain and even anger.
The best would be to speak about what is going on between the two of you, because if you do not do this, the problem will continue to grow more and more, that is why it is so good to sit and talk about what is going on and above all that both of you have the willpower of wanting to fix the issue. If you do not reach a settlement, the relationship may end up destroyed.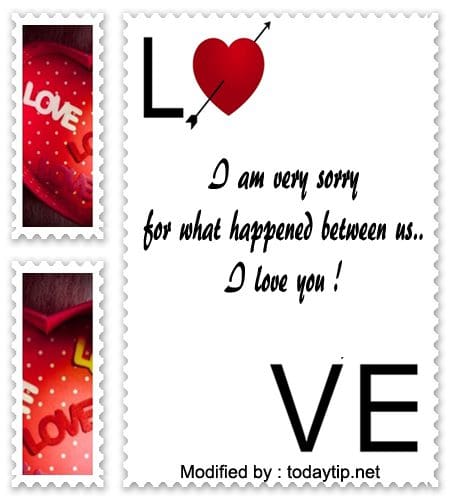 A good way for you to be able to get to an agreement or to get an opportunity to fix things is writing a reconciliation letter. This letter should express all the feelings you have for the other person and what is happening in the relationship and how you can get to solve these problems that exist on a daily basis, including the reasons why it would be good to give I another shot.
On the lines below we present you a sample reconciliation letter that you can give to that person you still love, or you can use it to get inspired and write your own for it to be more personal.
Download a free example of a reconciliation love letter :
My love,
Hopefully you will not get bothered that I still call you my love. In my heart and in my mind you are still the love of my life. I always wanted you to be the woman to accompany me to the end of my days and I never wanted to hurt you.
We both knew that our relationship was going down a rocky road a while ago, despite we tried to fix it, each in its way, we could not do it and we both ended up damaged, so now I want us both to try together to not allow external things to affect our love even more.
I am very sure of the love I have for you, and I am not willing to let it go so easily, you are one of the most valuable people in my life and I want to defend our love above all things.
I love you very much and I want you to forgive me for all the damage that I caused you. I have also already forgotten all that you told me. I hope you want to give us one more chance to live our love.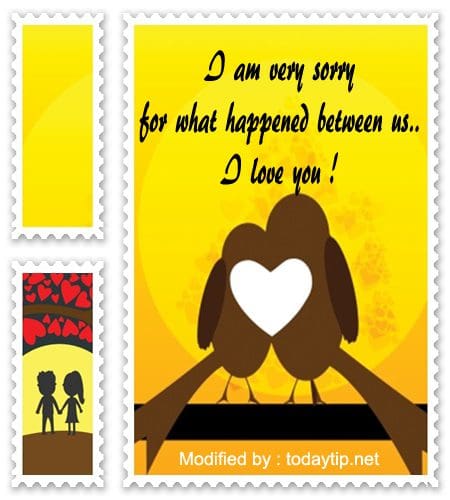 I know you so well and I know that you are very proud so you avoid looking into my eyes, but I humbly ask you to be a couple again. If you have already taken the decision to end this definitely, I will understand, it is just that it will affect me very much, I am not trying to manipulate you with this, I just want you to understand that I still I love you with all my heart.
I await your prompt response, my love. I am very sorry for what happened between us. And I am here to make you the happiest woman in the world. I love with madness.
Hopefully this reconciliation letter has allowed you to be able to give yourself a second chance with the love of your life.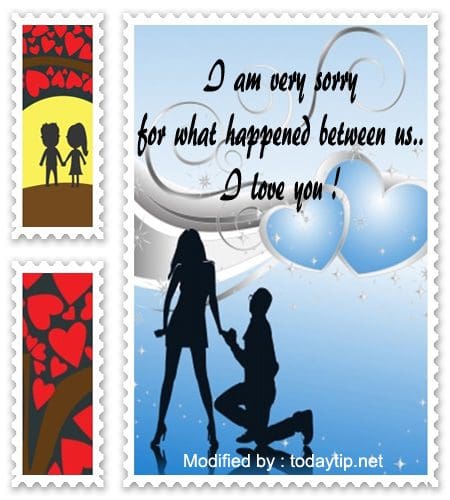 Images credits :
Sorry messages cards for her 1,2,3 : Original images courtesy of "gubgib & nirots"/ FreeDigitalPhotos.net,Modified by todaytip.net .
Image courtesy of "keawpiko" / FreeDigitalPhotos.net
If you liked this page you can help us by giving us a "like" on facebook, G+, twitter, others friends will thank you .
Tags:
guidelines for writing a letter of reconciliation,how to write a reconciliation letter to an ex,sample reconciliation correspondence,reconciliation letter format,reconciliation letter to boyfriend,apology love letters,love letter of reconciliation,apology letter to boyfriend,apology letter to girlfriend,how to reconcile with someone without losing your pride